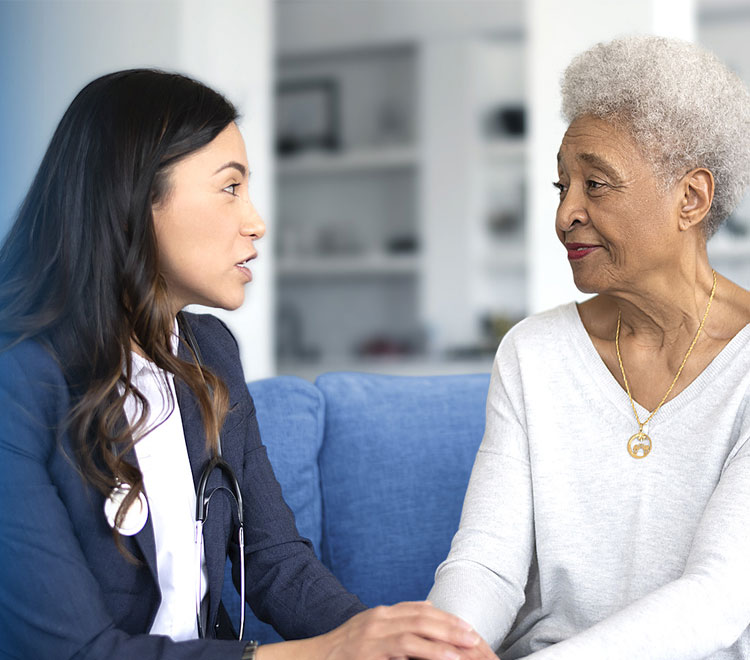 OUR APPROACH
For biopharma industry
---
The era of precision oncology is empowering the biopharmaceutical industry to deliver breakthrough therapeutics for patients with cancer.

---
Precision medicine is driving a new
era in oncology drug development
Biopharma companies are at the forefront of introducing new targeted therapies that have redefined the management of advanced cancer. These treatments target the specific genomic alterations or biomarkers of a patient, which can significantly extend progression-free survival compared to traditional chemotherapy or immunotherapy.1-7 And the number of therapies keeps growing. Furthermore, advances in testing, including faster and less invasive blood testing, are supporting development of these new therapies, including by accelerating patient enrollment in clinical trials, which is a common challenge.8
Helping pharmaceutical companies accelerate precision oncology drug development
As innovative research and development continues, liquid biopsy tests are also helping biopharmaceutical companies learn more about cancer, by revealing tumor evolution and resistance in response to interventional therapies. Robust clinical-genomic datasets are increasingly deepening the understanding of cancer, offering companies real-world insights into anti-cancer therapies.

Precision oncology is an essential part of the future of cancer care, which may one day even include targeted interventional therapies to help prevent disease progression at earlier stages.
See our complete Biopharma Solutions product offering here. Contact us below to learn more about whether Guardant Health is the right partner for your precision oncology drug development.
Contact Us
Contact our biopharma team to see how we can help you accelerate precision oncology and bring the next generation of cancer therapies to patients sooner.